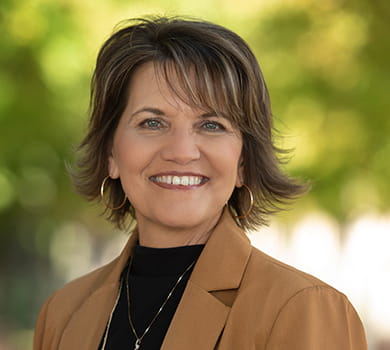 Michell
Hansen
Client Service Associate
Michell Hansen is a Client Service Associate at Beyond Wealth Advisors. She serves as a lead contact for all client interactions and is also responsible for office administrative activities. Michell finds her passion at work through serving her clients and staff. Helping them to achieve their goals is how she defines success. Previously, Michelle was an executive assistant at Fullerton CPAs for two years and prior to that an administrative assistant at PDS Tech/Technology Plus, Inc.
Michell has been married to John since 1982 and they have one daughter, Kara, who is a teacher at Summit Christian Academy in Lee's Summit, Mo. Kara's husband is a successful businessman with CH Electric and Technology. They have been blessed as Meme and Papaw with an incredible grandson, Gatlin, and soon a granddaughter. Her greatest joy is her family and friends. She loves being involved with her church, the community and the Lee's Summit Chamber of Commerce. She is a graduate of the Chamber's Leadership Lee's Summit Class of 2020. Michell is a runner and nine days before her fiftieth birthday ran her first marathon. She then went on to complete two more marathons in 30 days to become a Marathon Maniac. She has ran seven marathons so far and continues enjoying the journey of half marathons along with 10K's and 5K's.
Raymond James is not affiliated with the above organizations and/or charitable causes.