ACHIEVE YOUR FINANCIAL GOALS
through experienced guidance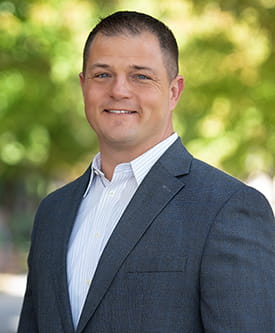 Steve Strader Financial Advisor, is proud to join the SmartVestor Pro program. Whether you have taken Dave's Financial Peace University, read his best-selling books or listen to his popular radio show, my goal is to help you achieve your long term financial goals.
As a member of the SmartVestor Pro program, I agree to the SmartVestor Code of Conduct. I believe everyone deserves access to solid, professional investing guidance.
The team at Beyond Wealth Advisors uses their considerable investment experience to recommend planning and investments that support your unique goals and tolerance for risk. It's that approach that can help you feel confident – knowing you have a team that's looking out for both your personal feelings and your financial future.
Take the next step toward realizing your financial goals. Contact us today for a no obligation, introductory consultation!
SmartVestor is an advertising and referral service for investing professionals ("SmartVestor Pros") operated by The Lampo Group, LLC d/b/a Ramsey Solutions ("Ramsey Solutions"). Pursuant to an arrangement between Ramsey Solutions, Raymond James Financial Services Advisors, Inc. ("RJFSA") and your advisor, your advisor pays Ramsey Solutions a flat monthly fee to: (a) be a SmartVestor Pro, (b) advertise services through the SmartVestor website, and (c) receive client referrals in the form of an initial introduction to interested consumers who are located in your advisor's Pros geographic region. RJFSA and its affiliates (collectively, "Raymond James") do not endorse and are not affiliated with Ramsey Solutions, except with respect to the arrangement described above, and neither Ramsey Solutions nor its agents are officers or employees of Raymond James. Further, neither Ramsey Solutions nor its agents are authorized to provide investment advice or act in any way on behalf of Raymond James, except in connection with providing your contact information to your advisor.
---
Professional skills are only of value when used to help someone attain their personal goals.