Our
values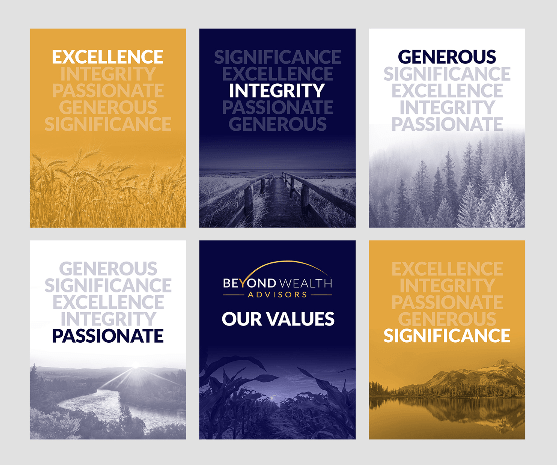 EXCELLENCE
We believe excellence is a never-ending improvement to set the standard by which ourselves and others are measured.
INTEGRITY
We believe integrity is a code of conduct that is built on trust and clear communication in all that we do. "Sine cera."
PASSIONATE
We believe that being passionate is being wholly committed to our clients living a fulfilled life.
GENEROUS
We believe being generous is giving beyond ourselves to serve others.
SIGNIFICANCE
We believe that significance is helping our clients go beyond success and discover how to create a legacy focused on who and what they care about the most.