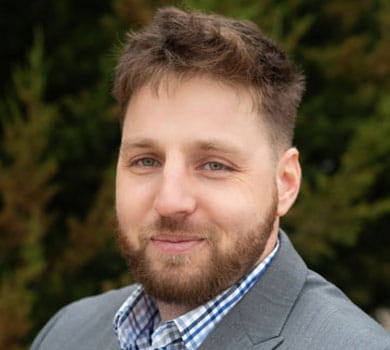 Dillon
Kohman
Financial Advisor
Dillon focuses on multi-generational wealth strategies for individuals, families, and small businesses. With the intent of building a sense of confidence, communication, and understanding of how to plan their financial goals within a household or business of various types of personalities and generational differences.
Dillon has served in the financial services industry as a Financial Advisor since 2010. He received dual bachelor's degrees in Finance & Accounting, with a minor in Economics from Kansas State University.
Dillon married his wife Sareesa in 2016, the couple had their first daughter Bexley in 2022. He very much enjoys life as a father. Dillon & Sareesa enjoy spending time with loved ones, traveling, and trying new and different things. Dillon enjoys strategy games such as Settlers of Catan & Civilization. One personal goal for later in life would be to have a workshop where he could build battlebots and woodworking projects.