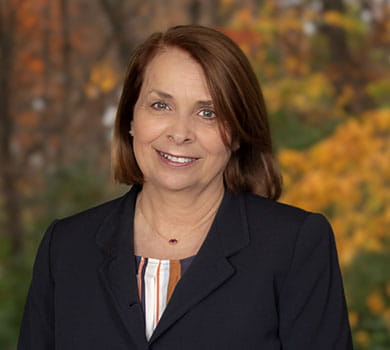 Pam
Kearney
Client Services and Marketing Communications Manager
Pam Kearney is passionate about serving the Beyond Wealth clients, as well as supporting the company's marketing communications efforts. For more than 30 years she has held similar positions at Tortoise Capital Advisors, H&R Block, Yellow Transportation (YRC) and the Ewing Marion Kauffman Foundation. Pam earned a Bachelor of Arts degree in communications from Avila University and a Master of Business Administration degree from Baker University. She holds the Public Relations Society of America (PRSA) Accreditation in Public Relations (APR)*. She serves on PRSA's national investment committee. She and her husband Sean have co-led Dave Ramsey Financial Peace University classes at their local church. They have raised four wonderful children and enjoy spending time with them and their grandchildren.
Raymond James Financial Services does not endorse and is not associated with Dave Ramsey or any of the above mentioned organizations.
*This designation is not based in anyway on the individual's abilities in regards to providing investment advice or management.