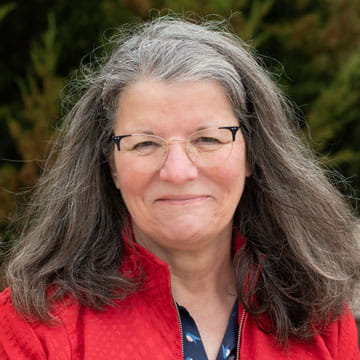 Lisa
Dziedzic
Client Service Associate
Lisa Dziedzic plays an integral role in serving our clients, working with our team to communicate information and address all needs and requests. A skillful problem-solver, Lisa addresses client requests and administrative needs with speed and accuracy. Lisa also supports the business operations of our team and plays a key role in preparing financial reports.
Prior to joining Beyond Wealth Advisors in April 2021, Lisa was an administrative assistant at Waddell & Reed for just over a year, and customer service team lead at Dexter Solutions for 14 years. Lisa holds a Bachelor of Science degree in textile design from Philadelphia College of Textiles & Science.
Lisa grew up in Wisconsin, has lived in multiple states east of the Mississippi, and now lives in Manhattan, Kan. with her corgi/heeler, Pied Piper, where she relocated to be closer to her aging parent. When not in the office, Lisa enjoys refinishing furniture, free hand knitting, exploring with her dog and reading. Lisa conducts classes in the community to teach knitting, crochet and sewing, and plans on joining the local theatre scene soon to resume her love of amateur acting.