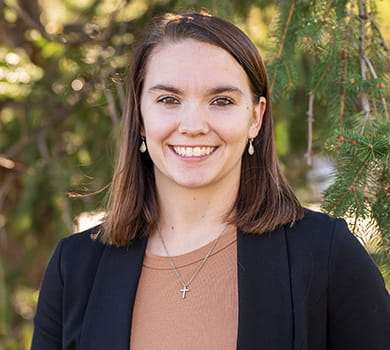 Jessy
Stoecklein
Client Service Associate
Jessy Stoecklein is a Client Service Associate for the Beyond Wealth Advisors team. Jessy is dedicated to serving our client's needs by administering activities on their Raymond James accounts.
Jessy received her Associates Degree at MCC – Blue River and looks forward to furthering her education in Financial Planning. Jessy recognizes that every client's journey is unique, and she relies on her extensive experience in customer service, bookkeeping, and human resources to meet the unique needs of each client.
Jessy and her husband, Troy, welcomed their first child March 27, 2022, Lilah Jean. Troy is a farmer at heart but currently works for Independence Power & Light as a Utility Maintenance Worker. When they are not spending family time together, you can find Jessy playing volleyball or her new found love of pickleball.